Patents are the entities that secure your inventions and promise you high monetary benefits on it. However, your struggle to remain updated with patent news starts right from the time you plan to file the patent application. After that you need to monitor your competitor's patents also, so that you remain one step ahead from them. Hence, to ease your struggle of keeping in touch with all the news and aspects related to your and your competitor's patents, you need to hire patent tracking services.
Seeming too complex? No it isn't, just go through this article and know how patent tracking will help you take effective decisions for your business.
Also read: Why online patent watch is essential?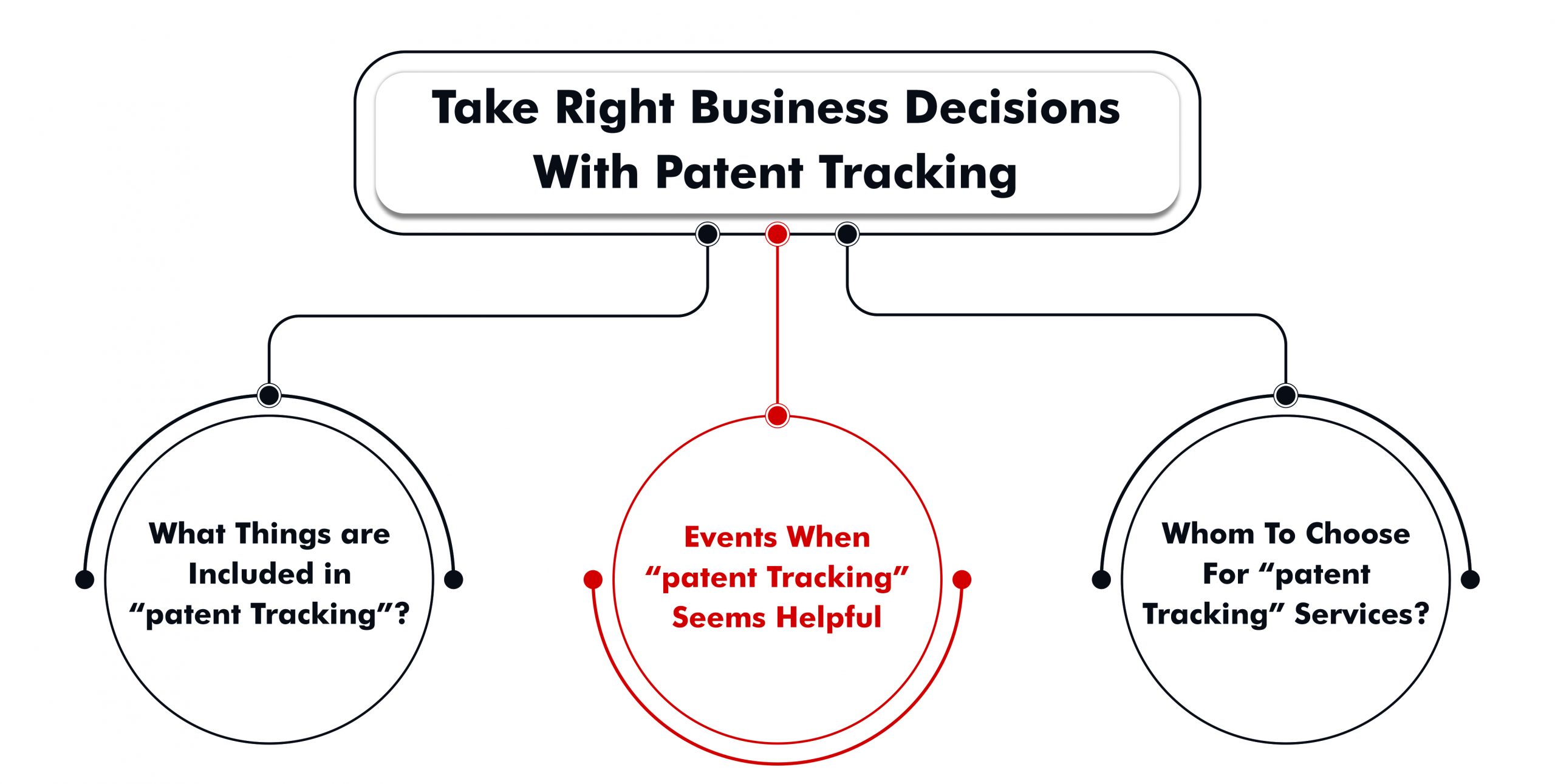 WHAT THINGS ARE INCLUDED IN "PATENT TRACKING"?
When we say the term patent tracking, it means keeping a check on all the aspects of your patent portfolio that is comprised of the patents you are going to file, patents you are currently having registered and in use, and the list of patents acquired by your competitor's that directly affect your business.
Also read: Patent watch: An overview
EVENTS WHEN "PATENT TRACKING" SEEMS HELPFUL
Following event marks the process of patent tracking extremely beneficial for the person going to use it –
1. During the development of Invention –
Going to invest your time and money in developing a new technology? Do confirm, is it going to give you benefits in future or not? And the best way to do is hiring the patent tracking services.
Patent tracking service gives list of similar patents currently filed and earlier acquired by your competitors. It also tells the status of patent application of your competitor.
Thus, it empowers you to take decisive action of whether to develop the concerned invention or not. As, if too many applications are filed for similar technology then your patent will be rejected later because of repetition.
Further, the patent tracking report allows you to do unique modifications that were missing in the competitors patents. This will surely make your invention unique and you get the patent grant.
Also read: Patent monitoring: A primary guide

2. During the filing of patent application till patent grant is achieved –
Filing of patent application and its scrutiny at patent office till is the most crucial process in acquiring patent. It is because the patent office communicates with you on the status of your patent application and you need to respond to that in timely manner or else face severe office actions even the rejection of application.
Patent tracking helps you to avoid such situations by keeping a track on the development done on your patent application and notifying you of the same. If the application has received few office actions, it notifies you of this along with last date of refiling the patent application. Thereby your process of acquiring patent grant becomes smooth with patent tracking.
Also read: Paten watch why do I need it?

3. After acquiring the patent grant for invention –
Don't sit at ease once you get the patent grant for your invention, as your competitors may utilize your patent illegally and earn benefits from it that exclusively belongs to you. Thus, to remove chances of such infringement cases you must know the person who is using your patent illegally and where. Such information is provided to you by patent tracking services.
Once you get to know the infringer, you can challenge him to sue him legally or demand the monetary compensation in return of it. There by it can also give you monetary benefits along with solving the infringement issue before it causes the negative impact on your business.
Also read: Patent monitoring services: Track your patent
Whom to choose for "Patent Tracking Services"?
From the article, it is clear that patent tracking has a keen role in the decision making regarding your business. Thus, it becomes important for you to rely on an experienced professional for the patent tracking service. They provide you with the best, quick and accurate results. We at "The Patent Watch Company" can proudly say that, we are qualified to be your patent tracking partners.
Working with skilled team from past 10years has earned us clients from 100+ countries. Our timely delivered service covers the widest of domains possible. Further, our services come with minimum price tag that you will find nowhere. Click here to know more about the patent watch services we offer.